"We will not hide them from their children. We will tell the next generation the praiseworthy deeds of the LORD, his power, and the wonders he has done." Psalm 78:4
Hi Friends-
We miss you all so much, but we are so glad we have technology to help us all keep in touch. Check here to see some of the things that we are doing in CM to keep us all connected. In this unique season, we would love to continue to partner with you through Church @ Home, Zoom activities and our weekly Parent eNewsletter.
In order to keep our zoom meetings secure, invites need to be done via registration or email. Just email Lisa Larking at if you need help or would like to participate and are having trouble registering.
Welcome to Children's Church @ Home
Sunday, September 13, 2020
PRESCHOOL LESSON
---
ELEMENTARY
DAILY QUIET TIMES for Elementary Kids
ACTIVITY PAGES for Elementary Kids (Younger)
ACTIVITY PAGES for Elementary Kids (Older)
JOURNAL PAGE for Elementary Kids
---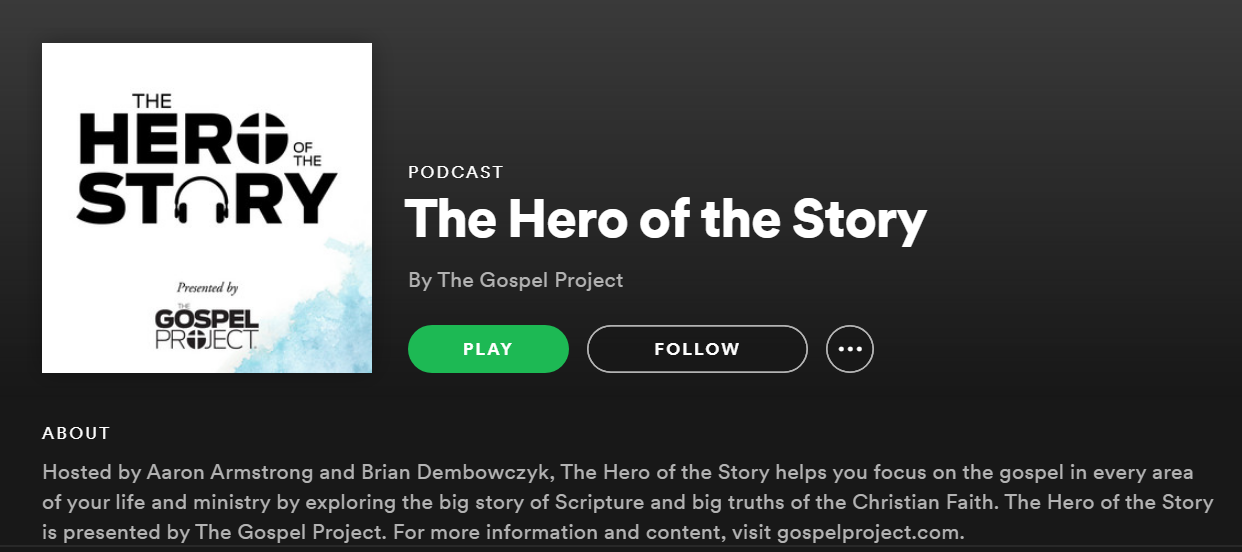 Listen to The Gospel Project's weekly podcast called "The Hero of the Story" which can give you insight on what your child is learning each week! "The Hero of the Story" is available on Spotify or Apple Podcasts.
---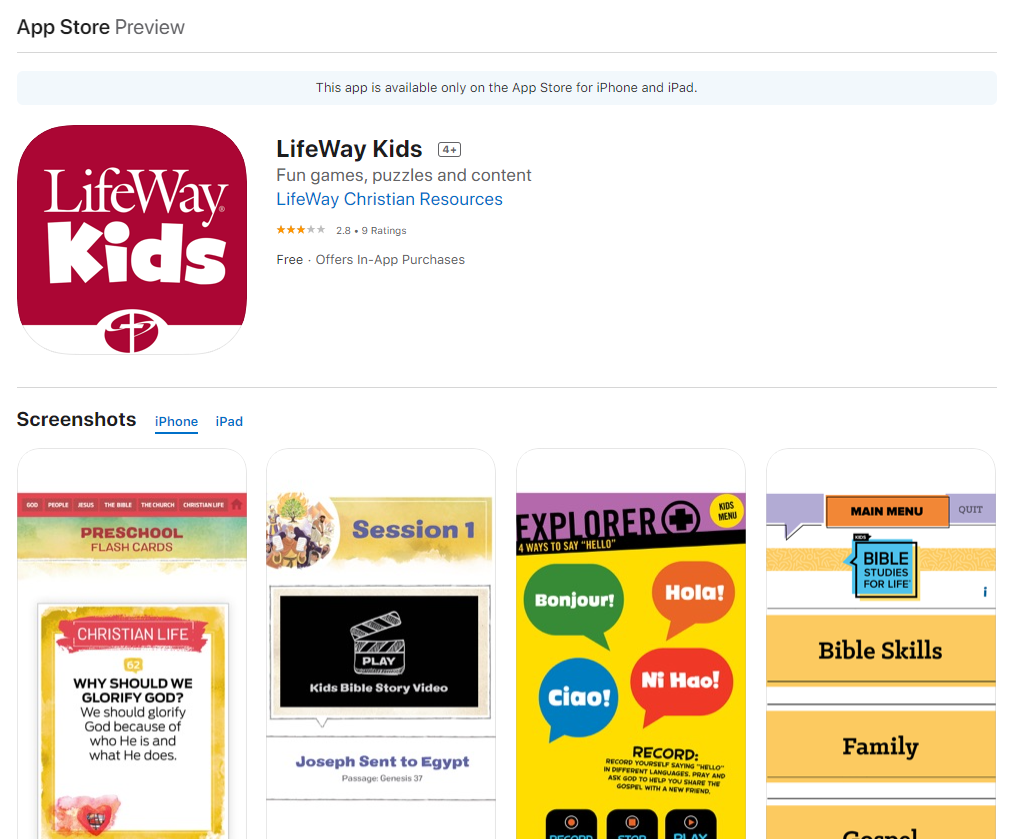 Download the LifeWay Kids app to access great free resources for The Gospel Project for Kids! This way, your kids can enjoy learning throughout the week.
Click HERE to download the apply for iPhone or Androids.
Watch below for instructional video on using the app!
---
Each weekend we are sending out a Parent Newsletter with information about our Zoom activities as well as all of the materials for our Sunday school lessons. If you are not receiving this email, please contact Lisa at to be added to the list.
---
Follow us on Facebook HERE and Instagram HERE for regular updates, resources, and more!
You can also sign up for our "Remind" text messaging system by clicking THIS LINK. Via "Remind" you can get text alerts with reminders of upcoming events or other important information. Your number will remain confidential.
---
Upcoming Children's Ministry Events!
---

BLAST: Bible Learning And Sharing Together!
Sundays at 9am
Join us for BLAST- a virtual Bible Learning and Sharing Together experience for preschool and elementary kids! Sundays at 9 am we will come together for worship and then separate into preschool and elementary zoom rooms for lessons, activities, games, and more.
REGISTER HERE for Zoom link.
Questions? Contact Lisa Larking at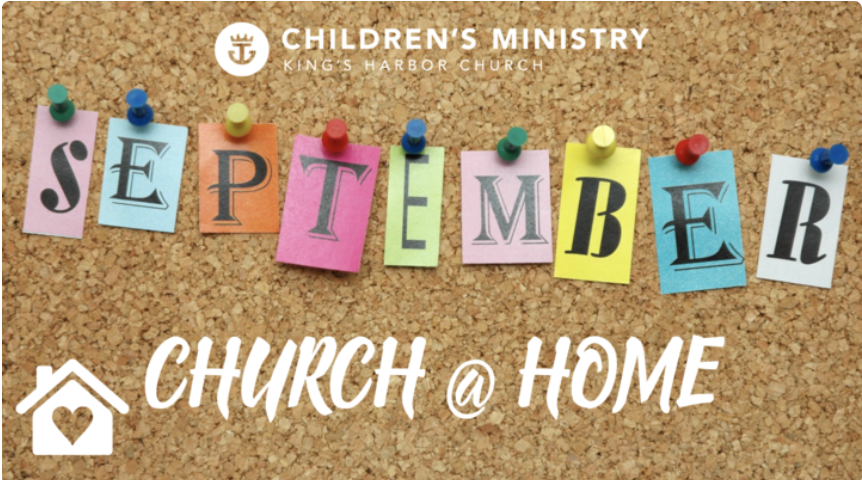 Sign up to pick up a family packet of Children's Ministry curriculum for September Church @ Home! The packets will include lessons, activities, and some special fun treats. You will also receive weekly emails with lesson videos.
REGISTER FOR SEPTEMBER CHURCH @HOME PACKETS - We still have some available!
Our toddler/preschool curriculum is Orange and theme for September is "Ice Cream Sunday" where kids can learn to trust God has a plan and gives us peace, purpose, and courage, even when things aren't the way we expect. Kids can learn to persevere and follow God even when life is hard!
Our elementary children will be returning to use The Gospel Project curriculum, which leads kids chronologically through the Bible, showing that the entire Bible connects to the gospel story of redemption through Christ! This month, we're learning about Jesus sharing parables to show what it looks like to live in God's kingdom where Jesus reigns supreme.
Make sure to register your child for the right type of packet according to their age level.
Packets will be available for pickup outside the Children's Ministry doors at the church from Friday, September 4 at 10am through Friday, September 11 or available for pickup at our onsite weekend service.
Questions?
SaveSave